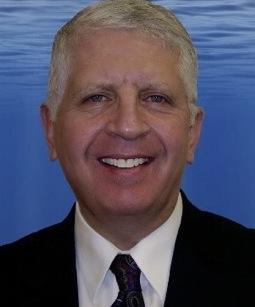 Are you looking for job interview attire tips? Dick Lerner, author of Dress Like The Big Fish and co-owner of Omaha's Bel Air Fashions, shares his insight about this important topic in this exclusive expert interview.
Expert Interview: Dick Lerner on Interview Attire
LoveToKnow (LTK): Why is attire so important when interviewing for a new job?
Dick Lerner (DL): When it comes down to two or three people being considered for the job and everything is equal: résumé, knowledge and skill sets, suitable attire for interviews, appearance and image can be the edge! If the candidate has a stellar résumé, then wardrobe and appearance needs to mirror the résumé! When candidates are well prepared, it shows! The best compliment one can receive at the first interview is how professional he or she looks!
Common Interview Attire Problems
LTK: What are the most common wardrobe mistakes that employment seekers make?
DL: A last minute acquisition of an Interview outfit can lead to poor garment selection, incorrect size, wrong choice of clothing model and no time for alterations. Done poorly, it shows! Additionally, never send out a résumé until the interview wardrobe is ready to go! There may be only one opportunity to interview with a company.
LTK: What items are absolute "don'ts" when choosing an interview outfit?
DL: When selecting interview attire, women should remember the following points:
Never wear linen! You never want to look like a garment was slept in five minutes after it was put on.
Do not wear open toe shoes, flip flops or sandals!
Never go bare legged to a professional interview.
Wear neutral hose with a skirt!
Never wear an outfit that is short, tight and revealing. This is totally unsuitable for any professional interview!
Men should utilize the following tips:
Never wear a double-breasted suit to the interview. Remember: You are there to get a job, not display your fashion savvy!
For a professional interview, do not wear colored or pattern dress shirts -- wear white only!
Never wear a garment to the interview without making sure the necessary alterations have been made and that the garment is clean and pressed.
Tips for Selecting Interview Attire
LTK: What guidelines do you suggest job seekers use when shopping for interview clothes?
DL: Use the following guidelines when shopping for interview attire:
Look at the garments how they hang on the hanger. Does the fabric appear limp? Does it have good body? Look at the jacket is the collar, lapels, sleeves and body of the coat smooth or puckered? This is crucial to how the garment will alter, fit and stand up through multiple dry cleanings.
Does the fabric feel like a "stiff board" or smooth and pliable? Fabrics that are smooth and pliable are ideal to select when acquiring interview outfits.
Solid navy or black garments will serve as the foundation of building a core wardrobe and be used for mix and matching. Fabrics woven in a gabardine, striated, serge or twill weave are ideal for garments to be dressed up or down.
Superfine woolens that are two ply and tightly woven, hold their shape and don't break down! This is the way to build wardrobe of that will look good every time the garment is worn and will last over time!
LTK: Are accessories really important when selecting interview attire?
DL: Accessories are used to help complete the outfit, not to become the focal point. Don't wear too many accessories. They shouldn't create a distraction or make noise! For women, correct use of accessories would be small classic styled earrings, a thin necklace or strand of pearls, no more than one ring per hand and a watch with either a leather band or small bracelet with a thin gold or white face dial. For men, do not wear more than one ring per hand. Wear a watch with a leather or thin gold band with a gold or white face dial. If you wear cuff links, choose a classic style.
LTK: How can a job seeker tell if a particular outfit is suitable for an interview?
Ask yourself the following:
Does the outfit look like what you were told to wear to the interview?
Is it professional?
Are you comfortable how the garment fits and looks on you?
Does it help to define you as a professional? Does this outfit help define you and mirror your résumé?
If you answered yes, you are ready to go interview!
About Dress Like The Big Fish
LTK: What can readers expect to learn from Dress Like The Big Fish?
DL: Readers will learn why apparel, appearance and image are so important. They'll also learn about fabric, construction and fit. The book includes guides for men and women about what are the components of a professional, business casual and casual wardrobe. It also features examples of how to mix and match wardrobes.
Readers will also learn about accessories, outerwear and so much more! This book is not about the latest in fashion or names or labels. It is about how to build a successful wardrobe that will serve you well over your career.
---
LoveToKnow would like to thank Dick Lerner for sharing his expertise with readers about how to make wise interview wardrobe choices and wishes him continued success with Dress Like The Big Fish and all of his endeavors. For more information, visit DressLikeTheBigFish.com.