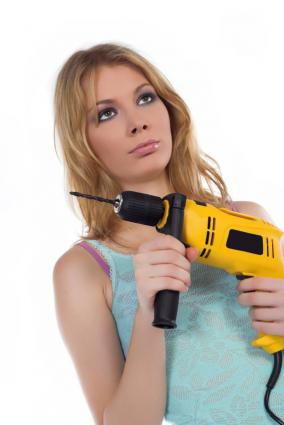 A caretaker oversees the maintenance and well-being of a property on behalf of a property owner. These jobs are abundant in vacation areas or where property owners have second homes. You can find caretaker jobs online or locally through neighborhood associations or other similar groups.
What Caretakers Do
A caretaker essentially manages another person's home or property. They are responsible for ensuring that everything operates appropriately, is in good condition and is maintained as necessary. Some caretakers will only care for properties while the owner is away, but others care for properties full-time, regardless of the owner's presence.
The exact parameters of a caretaker's job depend on the type of property and the owner. Potential job tasks include walking through the home to check for pipe leaks, bugs or other problems, allowing entry to service people and examining the perimeter of a home or building to check landscaping. Some caretakers may help with personal tasks, such as bringing in packages or driving an automobile once a week to make sure its battery doesn't die. While caretakers are not maids, some may provide basic cleaning.
Finding a Caretaker Job: Web Searches
Several websites match property owners with caretakers. These websites provide caretakers with the ability to search help wanted ads and post resumes or work wanted ads. They also allow property owners to post help wanted ads and search posted resumes.
Caretaker Jobs: This website matches property owners with caretakers. Employers post ads for the property they need assistance with and caretakers can respond to their ads.
The Caretaker Gazette: This website is available by subscription only, but is offered both online and in print. Potential employers and caretakers can create profiles for the other to search.
Working Couples: Offered only to two or more caretakers looking for a position together, this website allows users to post resumes for potential employers to search. It also offers daily emails containing newly created job postings.
Do some research before using a website for your job search. Never provide more personal information than what is required for a potential employer to contact you. While paying for a job search website is not unusual, there are free ones out there, so check to make sure the service you pay for is worth the cost.
Finding a Caretaker Job: Local Searches
If you live in a popular vacation area or one with a lot of second homes, you may be able to find a caretaker job easier than you think. Many homeowner associations and management offices maintain lists of caretakers and provide these lists to their residents upon request. A simple call to the association or management office may be enough to add your name to the list.
You can also search for caretaker jobs by inquiring with local real estate or property management offices. These businesses often hire caretakers to assist them with caring for their properties.
Starting Your Own Caretaking Business
Here again, location is the key. If you want to work for yourself and have a little experience with caring for a home or other property, you might consider starting your own caretaking business. Most states do not regulate home caretakers under the assumption that it is the property owner's obligation to hire someone worthy of the position. States regulating caretakers may only entail the caretaker purchasing a license, which usually costs a nominal fee and has no experience requirement.
Of course, starting a business is hard work regardless of the type of business you're starting. The benefit of starting a caretaker business is that you usually do not need much experience to be marketable. If you've ever managed a home or apartment, even if it's your own, you're probably qualified.
Finding Your Job
Like any other job search, finding work as a caretaker requires effort. Fortunately, the need and demand for caretakers has made it relatively easy to find applicable job postings online and with homeowner associations..