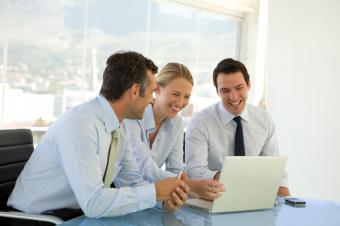 Learning how to use social networking to find a job is more than simply expressing your skills on LinkedIn and then sending out a few networking requests. Not only can you make LinkedIn more effective for your job search, there are other social networking sites you can use when you need to find a job. Here's the key: network anywhere you can when you're pursuing a job online.
How to Use Social Networking to Find a Job
Skip mailing out your resume and cover letter. Save on postage, get noticed more quickly, and put yourself in a competitive position by using social networking to find a job.
LinkedIn
Don't just put up a LinkedIn profile and leave it alone, thinking jobs will come to you. You'll need to locate colleagues, request introductions from them so that you can meet their contacts and ask for recommendations. Recommendations on LinkedIn are like testimonials for products or services on other websites-your colleagues demonstrate that you're valuable to your field and let others know what your strengths are.
Author Guy Kawasaki includes additional tips on his blog, How to Change the World. Seek out people in your area with backgrounds that are similar to your own and discover where they are working and where they go once they leave specific companies. If their company looks appealing, reach out to see if there are positions available. If the company has positions available, you can conduct a job search and find a path to the hiring manager or HR department. By making connections that will lead you to the company or job you want, you may also pick up a few tips from current employees that will help you get the job. Plus, you'll get an insider's perspective of what the company is looking for in its new hires. When making your connections, make sure that you show interest in those that you meet along the way; no one wants to feel used exclusively as a means to an end. As Guy Kawasaki points out in his blog, if you can build your network before you need it and get to know several people in your field that you can help too, finding a job will be much easier when it's necessary.
Twitter
Much like LinkedIn, if you can create a Twitter network with a list of followers within your field of expertise, finding a job may not be so difficult. To create such a following, start by following others in your field or the field you're working toward. Talk to them using the @ symbol followed by their Twitter name. Some of them will follow you back, others won't. Tweet useful tips to show your expertise and tweet often to inspire others to follow you.
You can contact recruiters, others in your field, and more without any prior introductions necessary. You won't be able to message them directly or privately unless they follow you too, though.
You can search for the companies you're interested in working with and find employees of those companies. Don't be afraid to schmooze a little before you go in with the job information request or ask them to pass your resume along to the hiring manager.
Remember, if you're using Twitter as a job finding tool, make sure your profile is professional and representative of your skills. Also, be careful when you send out personal messages. Anyone who is following you will be able to see all of your tweets.
YouTube
Who knew YouTube would become a popular way to find a job? Mashable.com offers tips for using video resumes and more. YouTube job searching is especially helpful for those who feel more comfortable with public speaking than with writing. Search for online contests that will get your name out there, post video responses to others' videos, or create a "video resume" that explains your credentials and demonstrates your personality. There's also the "post and hope" option as explained in the article, which could work (it worked for Justin Bieber), but it's a less dependable way to find a job. The more creative you are with your videos, the better, but make sure they're professional and engaging.
Your Search
While a wide-reaching social network can be helpful when you are actively searching for a job, start out by narrowing down the companies you would like to work for. This will make your initial search easier to manage. Also, be sure that you always remain professional. That doesn't mean that you can never tweet about something that happened during your day, but make sure the topics are appropriate for an audience of potential employers.