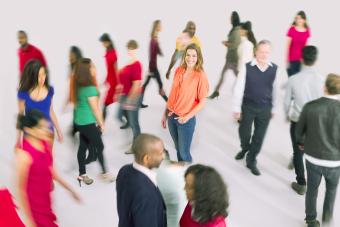 Are you trying to decide what type of career is right for you? It's only natural to look for cool career ideas when thinking about what to do with your future. After all, you'll spend quite a bit of your adult life working. Why not find something you love that also provides a way to earn a good living? There are plenty of options you might find to be cool, based on what you enjoy and hope to accomplish.
10 Exciting Careers
Do you thrive on excitement and action? Are you at your best when you feel adrenaline pumping through your body? Can you use your energy to get things done? One of these ten exciting careers might be a great option for you:
Airplane pilot: This exciting career allows you to travel all over the world at the helm of extremely sophisticated machines. There are multiple routes to becoming a pilot, and you can start your path today!
Event planner: Event planners thrive in high-energy, high-stress environments. If you love coordinating a team to pull off the perfect gala or party, event planning is a great option.
FBI agent: Working for the FBI can mean anything from tracking drug shipments to investigating murder cases or white collar crimes. Jobs in federal law enforcement are exciting and challenging!

Firefighter: If you'd rush into a burning building instead of away from one, you may have the courage to be a firefighter. This job is dangerous and difficult, but rewarding.
Investigative reporter: If you're always curious about the story behind the story, you might be interested in investigative reporting. By digging deep, you'll be able to discover and share important information with the public.
Photojournalist: With images and video becoming a more and more important way of sharing information online, it's an exciting time to be a photojournalist. If you enjoy crafting images, traveling on location, and more, this could be your perfect career!
Police officer: People who want to protect and serve the public often become police officers. A career in law enforcement is not without risks, but it can also be very rewarding. This career is definitely not a boring one!
Professional athlete: Many kids dream of being a professional athlete. With the right skills, training, and opportunities, the dream can come true!
Private investigator: Private investigators work to uncover the truth for individual clients. If you have a nose for details, a lot of determination, and clever tact, being a private investigator could be a great fit.
Skydiving instructor: Do you love to jump out of airplanes, and want to pass that joy along to others? Being a skydiving instructor may be your calling. With courage and patience, you can help others experience the thrill of flight!
10 In-the-Know Careers
Do you take pride in being someone who is in-the-know? Do you like being in the center of the action while thriving on behind-the-scenes work? Are you trustworthy and capable? Consider careers like these:
10 Helping Careers
Is your idea of a really cool career one that provides you with an opportunity to help other people? Do you want to dedicate your career to making life better for others? Here are ten occupations that might meet your needs:
10 Creative Careers
Do you like the idea of working in a field that allows you to use your creativity? If so, consider occupations that require creative talent as well as skill and dedication. Ten examples of creative careers include:
Actor: There's very little that's more creative than turning yourself into different characters. As an actor, you have that opportunity - especially if you start young!
Cake decorator: Decorating cakes lets you express your creativity in a way that's unique and edible! There's always demand for special cakes, so this can be a great career.
Dancer: Being a dancer involves grace, poise, and a lot of discipline. Many people grow up dreaming of being a dancer. If you have the talent and the drive, why not make that dream a reality?

Graphic artist: Being a graphic artist can mean anything from drawing and painting to doing digital design. Technology has taken art to a whole new level, and you can take advantage of it.
Fiction writer: Writing fiction allows you to create whole new worlds. This can be a challenging career, but sharing stories with the world makes the struggle worthwhile for many authors.
Interior designer: Many people want their home to look put-together and beautiful, but don't have the time or skill to pull it off. If you excel at interior design, you can make a career out of making homes gorgeous.
Landscape architect: Architecture isn't just about building! Landscaping can require many of the same skills as designing structures. When you landscape, you go beyond planting flowers to building exquisite water features, patios, and more.
Musician: Do you have the skill and passion to make music? Music speaks to the soul in a unique way, and a career as a musician can allow you to take part in that message.
Photographer: Capturing both natural and manmade beauty through the lens of a camera is a consuming passion for the career photographer. There are many ways to work behind the lens, from food photography to nature journalism. Give it a try!
Songwriter: Many singers do not write their own music, or do not write all of it. As a songwriter, you can influence a variety of genres through your words.
10 Animal-Related Careers
Is your idea of a cool career one that provides you with the opportunity to work with animals? You just might be wild about one of these ten options:
Looking Beyond What Seems Cool
As you move forward with your career plans, it's certainly important to think about what type of work seems cool to you; however, that is not the only important factor to consider. The fact that you enjoy a certain type of activity doesn't mean that it is a good career option for you.
Hobby or Career
Some activities are better suited to be hobbies than careers. You may enjoy skydiving occasionally, but not everyone who likes this activity wants to engage in it on a daily basis. Other careers are fun and intriguing, but it can be difficult to make a decent living doing it.
In cases like that, it might be best to pursue a career that you enjoy and keep your cool activities as a hobby. It doesn't mean you will hate your job, but rather that you work in something that uses your skills while seeking your thrills on the side.
Practical Considerations
The idea of being a police officer, FBI agent or firefighter may seem exciting, but these jobs can very different than the way they are portrayed on television and in the movies. They're not exciting every minute of the day, and they can be dangerous and stressful. As a result, what seems like a cool idea may not be a good fit for you in real life.
It's also important to consider what the demand is like for the occupation that you are considering. For example, many people want to become professional athletes, but breaking into this profession can be very difficult due to the high level of competition and limited opportunities. As another example, working as a physician can be a great way to fulfill your desire to help people, but you need to realize that you'll spend many years in school before being able to reach this career goal.
Do Your Career Homework
Make sure that you have a realistic idea about the realities of the day-to-day work involved in the field you are considering before making a final decision. Also, consider what kind of education or training is required. If you do your homework, you could find yourself with a cool job that you enjoy, that fits your talents, and that pays well.