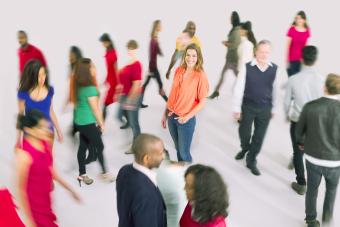 Are you trying to decide what type of career is right for you? It's only natural to look for cool career ideas when thinking about what to do with your future. After all, you'll spend quite a bit of your adult life working. Why not find something you love that also provides a way to earn a good living? There are plenty of options you might find to be cool, based on what you enjoy and hope to accomplish.
10 Exciting Careers
Do you thrive on excitement and action? Are you at your best when you feel adrenaline pumping through your body? Can you use your energy to get things done? One of these ten exciting careers might be a great option for you:
10 In-the-Know Careers
Do you take pride in being someone who is in-the-know? Do you like being in the center of the action while thriving on behind-the-scenes work? Are you trustworthy and capable? Consider careers like these:
10 Helping Careers
Is your idea of a really cool career one that provides you with an opportunity to help other people? Do you want to dedicate your career to making life better for others? Here are ten occupations that might meet your needs:
10 Creative Careers
Do you like the idea of working in a field that allows you to use your creativity? If so, consider occupations that require creative talent as well as skill and dedication. Ten examples of creative careers include:
10 Animal-Related Careers
Is your idea of a cool career one that provides you with the opportunity to work with animals? You just might be wild about one of these ten options:
Looking Beyond What Seems Cool
As you move forward with your career plans, it's certainly important to think about what type of work seems cool to you; however, that is not the only important factor to consider. The fact that you enjoy a certain type of activity doesn't mean that it is a good career option for you.
Hobby or Career
Some activities are better suited to be hobbies than careers. You may enjoy skydiving occasionally, but not everyone who likes this activity wants to engage in it on a daily basis. Other careers are fun and intriguing, but it can be difficult to make a decent living doing it.
In cases like that, it might be best to pursue a career that you enjoy and keep your cool activities as a hobby. It doesn't mean you will hate your job, but rather that you work in something that uses your skills while seeking your thrills on the side.
Practical Considerations
The idea of being a police officer, FBI agent or firefighter may seem exciting, but these jobs can very different than the way they are portrayed on television and in the movies. They're not exciting every minute of the day, and they can be dangerous and stressful. As a result, what seems like a cool idea may not be a good fit for you in real life.
It's also important to consider what the demand is like for the occupation that you are considering. For example, many people want to become professional athletes, but breaking into this profession can be very difficult due to the high level of competition and limited opportunities. As another example, working as a physician can be a great way to fulfill your desire to help people, but you need to realize that you'll spend many years in school before being able to reach this career goal.
Do Your Career Homework
Make sure that you have a realistic idea about the realities of the day-to-day work involved in the field you are considering before making a final decision. Also, consider what kind of education or training is required. If you do your homework, you could find yourself with a cool job that you enjoy, that fits your talents, and that pays well.